BUCKS FOR MUSIC -- THE GREAT MUSIC GIVEAWAY! YOUR CHANCE TO WIN STARTS HERE.
$2,425
raised by 18 people
$7,500 goal
 Drumroll, please! 
It's Giving Tuesday and we're jazzing things up with Bucks for Music. 
Here's a chance to make your musical dreams come true! 
On November 28th only, every $100 donation or more sings a sweet tune and becomes Music Bucks, your VIP ticket to The Great Music Giveaway! 
You could be one of three lucky winners of over $1,000 worth of prizes!
It's your chance at winning the hottest winter musical festival tickets and our way of making your donations soar even higher!
A donation of $100.00 or more is your entry into The Great Music Giveaway. However, a donation of $25, $50, $75 or any amount that is meaningful to you is also appreciated and can make a difference!
Today let your generosity soar high and be the wind beneath the wings of Tahoe-Truckee's young dreamers! By supporting our music community, you'll be nurturing life skills and bringing people together through the magic of music. Help us give wings to the dreams of those who might not be able to afford music lessons and events otherwise!
"Our little mountain town is all about music and festivals, so why not accomplish two things at once? You could be one of the lucky three winners while supporting the Music School and the young, talented musicians of Tahoe-Truckee. Even if you don't win, we see all our supporters as winners in our book!" - Ben Martin, Executive Director

Together, we can make beautiful music and inspire a future generation of musicians!
Established in 2009, Tahoe Truckee School of Music is your hometown nonprofit music school.  Our mission is to build community and life skills through music for everyone, regardless of age, ability, experience, or income. To learn more about our mission and impact visit TahoeMusic.net.

Winners will be notified through a registered email associated with your donation and will be announced on Thursday, November 30th on our Social Media channels.  Every donation of $100 or more is one entry into the Giveaway.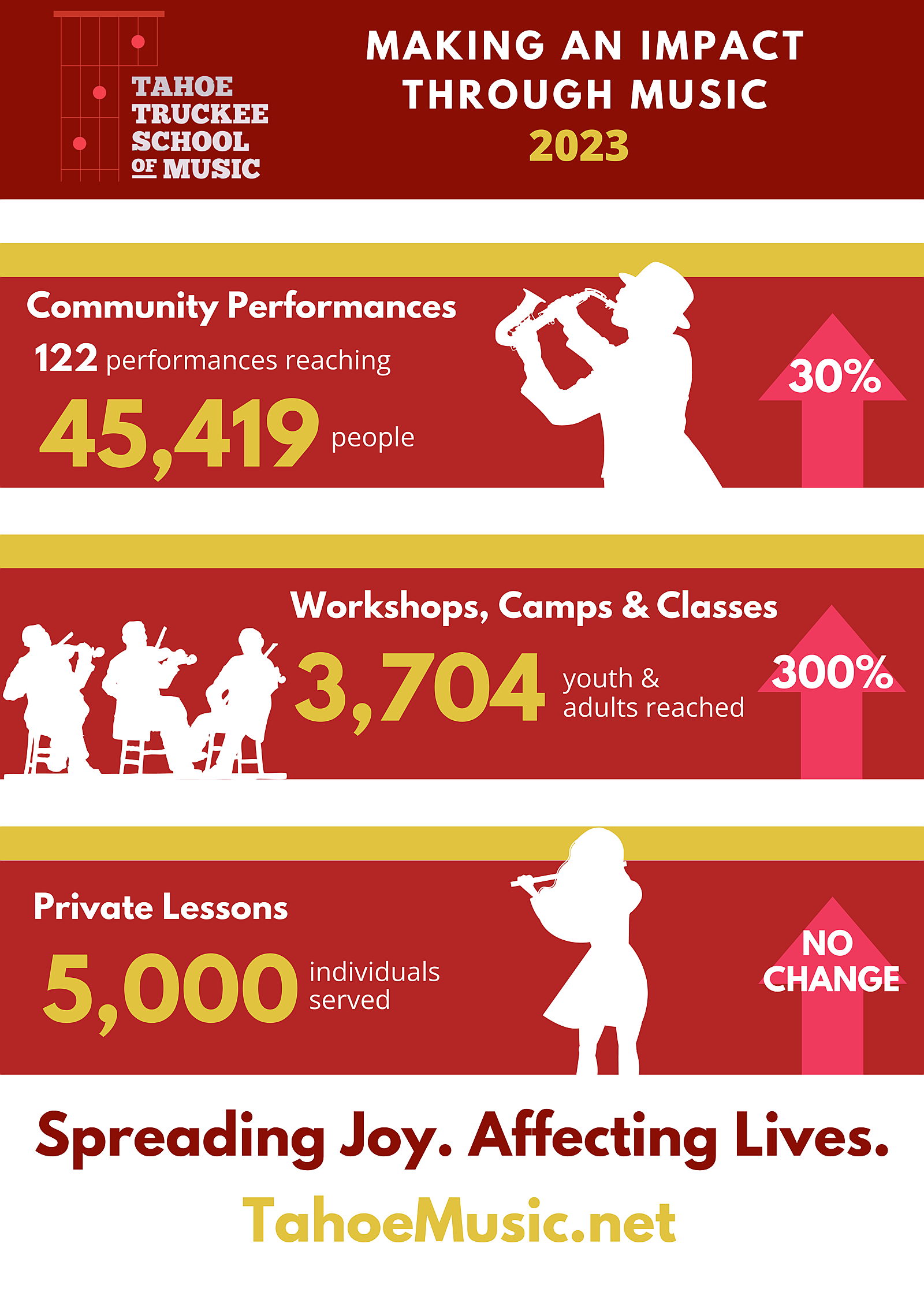 Instagram